Thank you to everyone who stopped by & entered my first giveaway!
Since there were some people that didn't comment for each entry, I compiled a list of everyone that entered in the order of which they did so: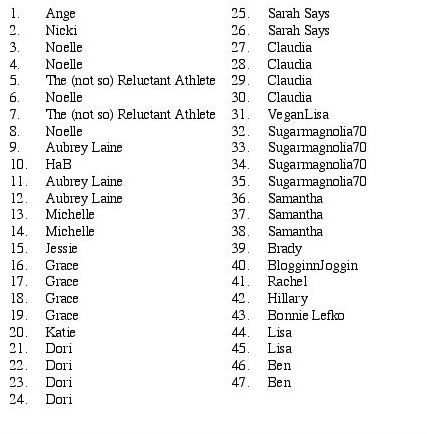 And the winner is... drum roll please....
Congratulations Katie!!! Please email me with your mailing information so I can send you your Rachel necklace.
Thanks again to everyone who entered. Stay tuned for new jewelry and more giveaways to come!