Living on New York City's Upper West Side, I often joke that Central Park is my backyard. While many of you have beautiful outdoor space just outside your front or back doors, mine is about a quarter of a mile away but is definitely worth the short walk. Central Park rocks and I am one crazy lucky lady!
So, in case you have already heard, about 10,000 people showed up in my backyard to practice yoga last night and it was awesome! Yoga at the Great Lawn was the brainchild of
Flavorpill
and I truly appreciate all the energy they put into it to make this event happen. Unfortunately, they forgot to call Mother Nature to ask her for good weather so we only practiced yoga for about 10 minutes before the sky opened up and poured on us. The world's largest ever yoga gathering might have also been the shortest ever gathering, but the experience was still an incredible one and I'm truly happy that I was able to attend. The vibe was cool & relaxed, I met some really interesting people, and made some great new friends.
And now for some pictures to recap the evening…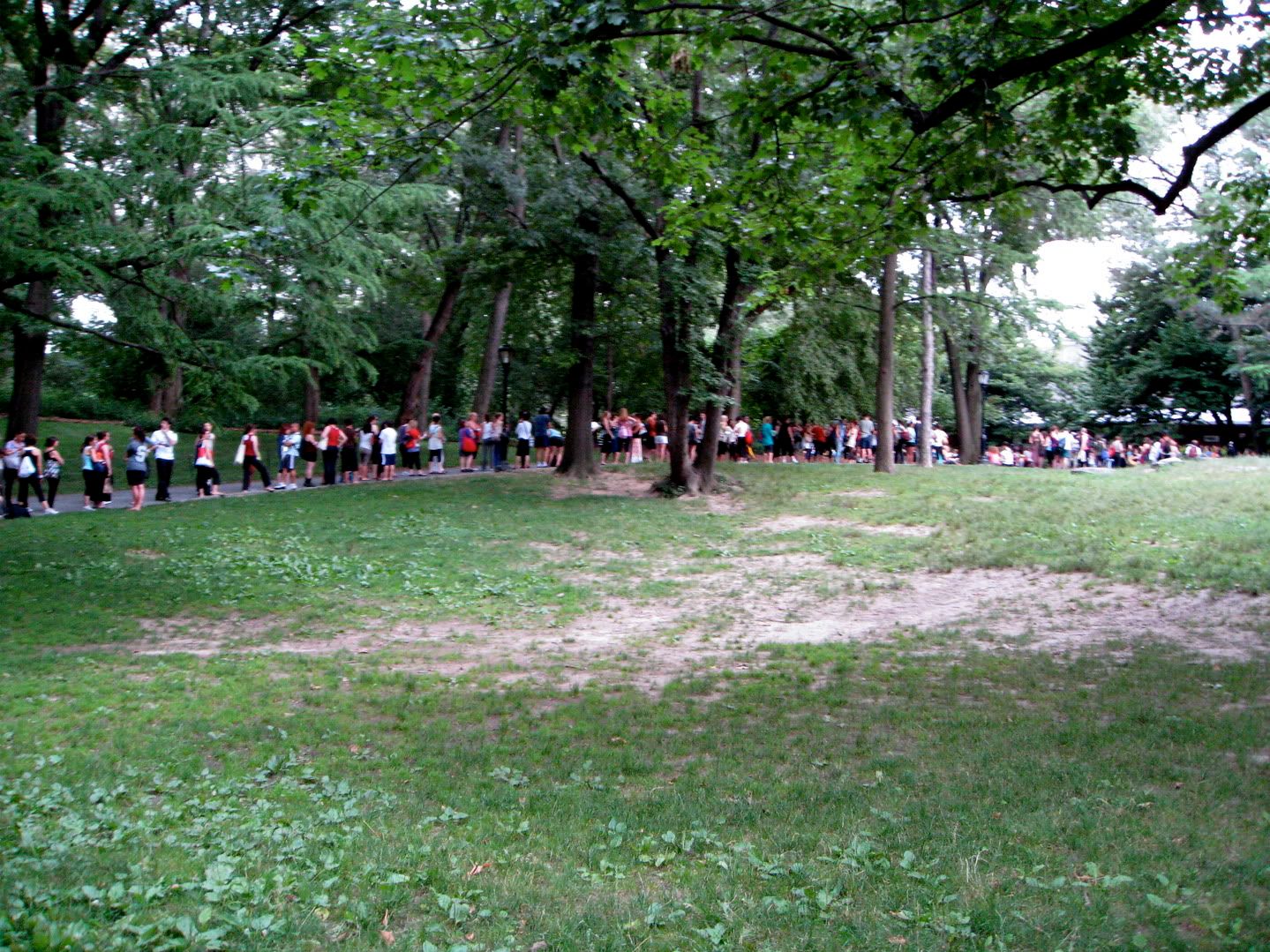 the trek and long lines into Central Park
I sort of fell in love with this wonderful yogi couple
hanging out, waiting for the yoga to begin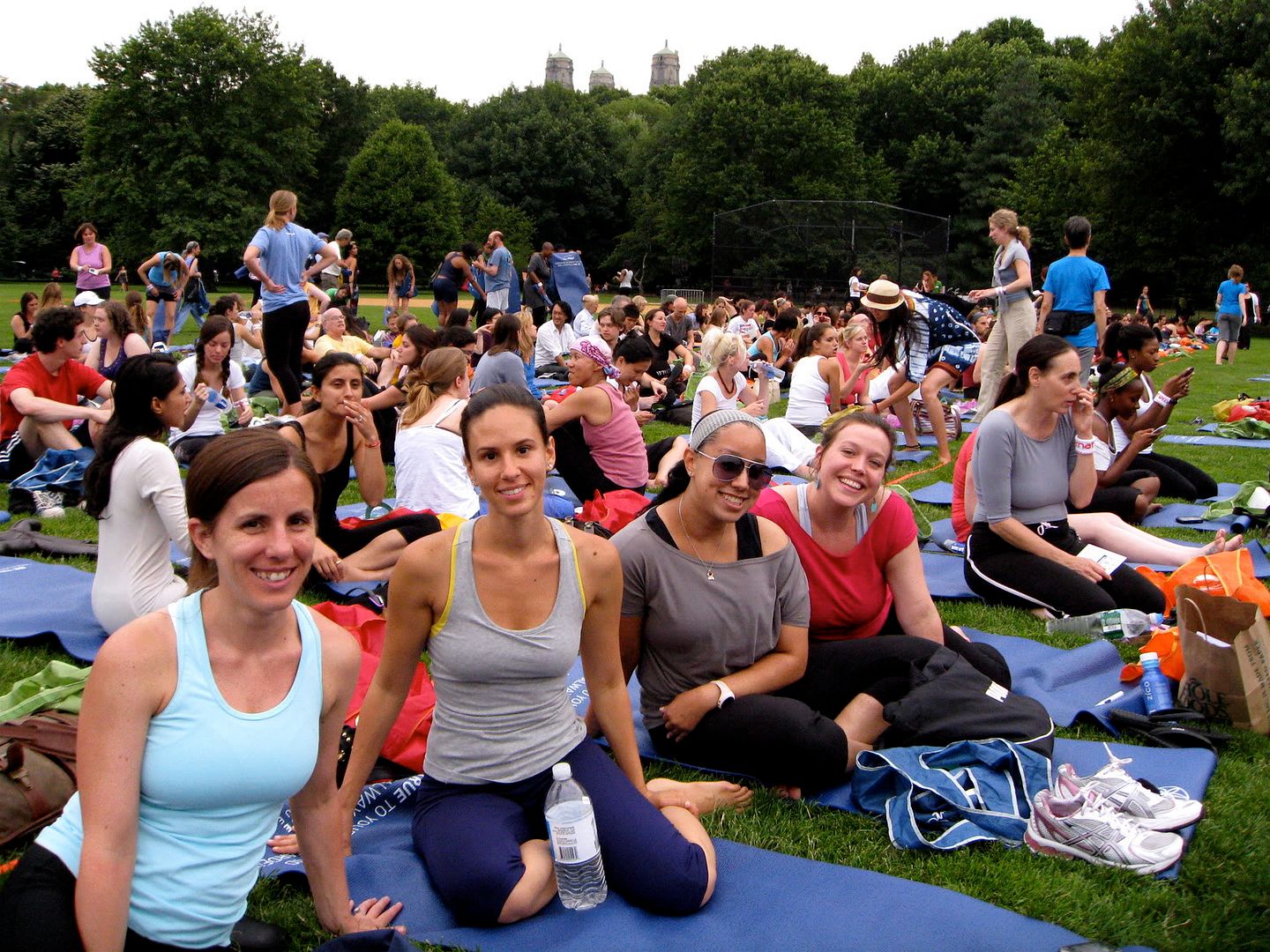 the crowds gathering on the Great Lawn, surrounded by the NYC skyline
starting our practice as the rain clouds rolled in
Flavorpill has announced that there will be a rain date so we can try this again. Let's hope this time they 1)coordinate with Mother Nature and 2)have porta potties set up. 10,000 people, bottled water & no bathrooms? That's just a recipe for disaster!
Who's in for next time?