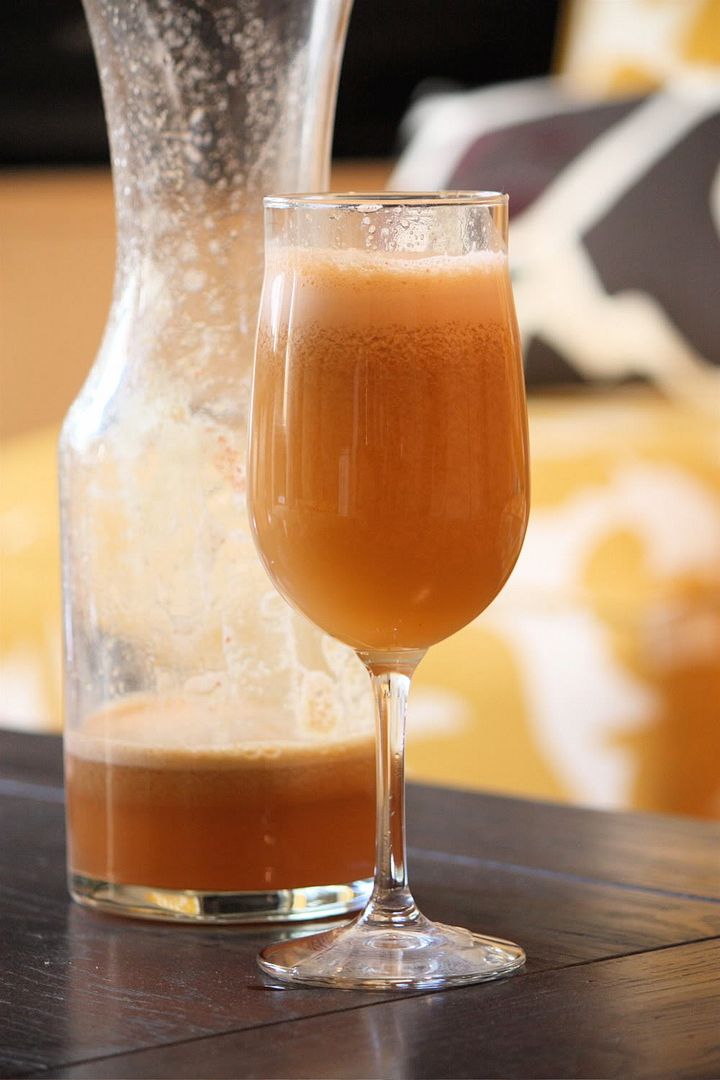 I'm not the kind of girl that will tell you never to eat a cookie or a piece of cake. I believe that life is for living and enjoying, and if you want to enjoy a piece of cake, so be it. Almost everything in moderation is healthy, for both your body and your mind. But I also majorly lack self discipline and find that for me, one piece of cake usually leads to eating the entire cake and that just leaves me feeling tired, crappy and really unhappy. It's not about losing weight or being thin, it's about feeling healthy, strong and clear headed. And junk food leaves me feeling just the opposite.
So whenever I'm in the mood for a sweet snack, I eat a fruit or make a juice to see if that satisfies my craving. The good news is, it usually does. By reducing the amount of processed junk food you eat, and as a result the amount of sugar, your taste buds actually adapt over time and you find that junk food is too sweet, and an apple or grapefruit starts to taste like candy.
The other day, I was waiting to meet up with some friends for brunch and had a major sweets craving. I looked in my refrigerator to see what I could throw together and found carrots, green apples, and a nice large grapefruit on hand. So I threw them in my juicer and made one of the most delicious juices I've ever had. It seriously reminded me on the Orange Creamsicles I used to get from the ice cream truck as a child. The best part is that if left me feeling satisfied, refreshed, and full of energy.
Carrot, Apple & Grapefruit Juice (Orange Creamsicle in a Glass)
3 Large Carrots, scrubbed well
1 Green Apple, unpeeled, quartered & seeded
1 Large Pink Grapefruit, peeled
Run all the ingredients through your juicer and enjoy!
And yes, I tend to drink my juices out of a wine glass. Why not, right?
This juice is full of Vitamins A, C & B6. What are your healthy go to snacks?